Encore Direct Thermal Mobile Printers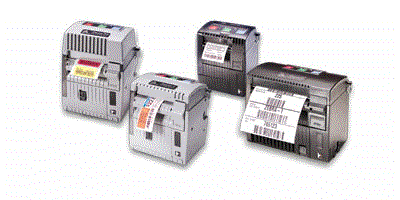 The Next Generation Of High Performance Portable Printers.
We've combined quality and versatility into full-featured, lightweight mobile printers designed to meet your on-site, on-demand printing requirements, wherever and whenever you need them. The Encore™ series of printers are the lightest and fastest printers in their class. Their "clamshell" design makes media loading effortless.
"Go Anywhere" Portability.
Whether you're printing labels, tags, paper or linerless media, you can take Encore™ mobile printers with you for quality point-of-application printing. Durably designed for indoor use, the Encore™ can be used in the most rugged environments. Combined with the weatherproof boot, it also provides an ideal solution in most weather conditions for outdoor use. No matter what the application, the Encore™ series prints reliable bar codes, text and graphics every time.
A powerful, cost-effective solution for the most demanding mobile printing applications in retail, warehousing, manufacturing, route accounting, transportation, distribution, health care, law enforcement and many more.
Applications:

Shelf Labeling
Price Marking
Receipt Printing
Bin Labeling
Product Identification
Route Accounting
Parking Tickets and Violations
Mobile Printing
Forklift Applications (Encore 4 and Encore 4SE)

Features:

Flash memory for downloadable programs, label formats, scalable fonts and graphics
Wireless connectivity: optional IrDA compliant InfraRed data communication
Wireless connectivity: optional short range radio frequency data communication in 433MHz, 916MHz and 2.4GHz frequencies for worldwide use
Wireless LAN connectivity: 802.11 compliant 2.4GHz LAN radio (Encore 3N)
Serial interface: RS232 port for 1-way or 2-way communication to terminal or other host up to 115.2K bps
High performance processor, battery and print mechanism provide increased throughput
"Clamshell" design for quick and easy paper loading
Supports pre-scaled and scalable fonts
25 resident fonts; optional international character fonts
Windows® drivers and Label VistaTM for label design
Black bar sensor and gap sensor
Automatic temperature compensation and print contrast control
Optional label present sensor
EncoreTM 4 mobile mount for forklift applications
EncoreTM 3 supports backward compatibility with MP5022TM 6V batteries and chargers and MP5022TM and MP5033TM 1.375" (34.9mm) ID core media
Utilizes standard Comtec Printer Control Language (CPCL) compatible with the Zebra mobile printer product line
Optional environmental case provides increased shock absorption, weather resistance and protection from harsh environments

Copyright ©1997, 1998, 1999 Data Identification Systems All Rights Reserved

Last modified: June 11, 2003