5300ESD Bar Code Scanner
Clean Room Scanner
Bar Code Scanning For Static Sensitive Environments
The 5300ESD bar code scanner is a static dissipating scanner that resists build up of a static charge. A highly conductive carbon fiber polycarbonate case and grounded cable assembly is specially designed to shield harmful static buildup and prevent static discharge to work surfaces.
Meets The Most Demanding Scanning Requirements In Static Free Work Environments
The 5300ESD Bar Code Laser Scanner is designed specifically with the needs of semiconductor, integrated circuit board and hard drive manufacturers in mind. It is ideally suited for manufacturing environments which maintain static free and dust free production facilities.
Since the likelihood of electrostatic discharge is eliminated with the 5300ESD Scanner, a manufacturer can safely incorporate bar code scanning into its static free manufacturing or material handling processes.
This model is available in the popular 5300HP (High Performance) series of bar code scanners and can be configured for long range, medium range or high density scanning applications.
Key Benefits
Audible tone and LED indicate "Scanning" and "Good Read"
AutoSense® feature allows scanner to be used as a hands free scanner
Available in a variety of optical configurations for reading bar codes at long range or high density
24 month warranty
---
SCANTEAM® 5700ESD from Data ID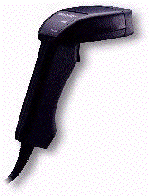 Hand Held Laser Scanner for ESD Sensitive and Clean Room Applications
Overview
The SCANTEAM 5700ESD Laser Scanner is a high performance device designed for the stringent requirements of clean room assembly of sensitive electronic components. The SCANTEAM 5700ESD is constructed of conductive materials engineered to eliminate the build up of dangerous static charge on the scanner, and to quickly drain the charge from any other object with which it comes in contact. The SCANTEAM 5700ESD is assembled for use in a Class 100 clean room environment and is triple bagged for proper introduction into the end use environment.
Internal components of the SCANTEAM 5700ESD scanner are isolated from the conductive path formed by the case, output connector shield, and special shielded cable with drain wire. The scanner is rated for discharges up to 15 kV without damage.
Certifications
All materials used in construction of the SCANTEAM 5700ESD are tested using the methods described in ASTM D257, Standard Test Methods for Conductance of Insulating Materials. The surface resistivity is rated at 10E3 to 10E5 ohms/square. Results of discharge testing using a Simco EA-2 Electrostatic Analyzer show the SCANTEAM 5700ESD scanner and shielded cable will discharge and drain a 5000 volt charged surface to less than 20v in less than 500 milliseconds.
Key Features and Benefits
High Resolution - Reads down to 2.5 mil. bar codes.
Auto Scanning - Hands free scanning option for faster throughput.
Flash Memory - Field upgradable memory extends the useful life of the product.
Common Architecture - Common interfaces, and programming with Quick*Load.
Two Year Warranty - Full factory warranty, plus world wide service and support.
---
ESD CleanScan from Data ID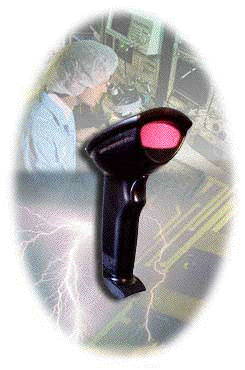 Mylar resonant scan element
Immune to direct exposure office/factory lighting and sunlight.
The manufacturer is a leader in designing ESD-compliant industrial bar code scanners. Their unique conductive plastic combines superior electrostatic grounding with low contamination specifically for clean manufacturing environments.
Key Benefits
Certified for Class 10 cleanroom use
Casing and internal grounding reduces component failure
Available in multiple configurations to meet your requirements
Better protection at no extra cost!
---
Barcode Scanner Made Specifically for ESD Sensitive Environments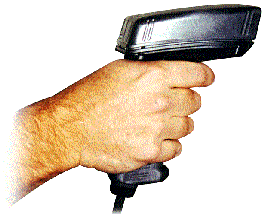 Hand-Held or Hands-Free
The ESD-30 series represents hand held scanners whose performance has been optimized specifically for ESD sensitive environments. It's statically conductive, carbon fiber reinforced and flame retardant construction is designed to withstand multiple drops to concrete and is environmentally sealed against dust and moisture. In addition, it is very lightweight and ergonomically designed for comfort and ease of use.
Key Benefits
Clean Room Areas
Disk Drive Manufacturers
Semi-Conductor Fabrication
Electronic Component Manufacturers
PC Board Assembly and Manufacture
---
Copyright ©1997 - 2202 Data Identification Systems All Rights Reserved

Last modified: June 11, 2003