T2420 TRAKKER® Antares™

Handheld Data Collection Terminal

Products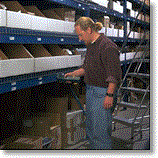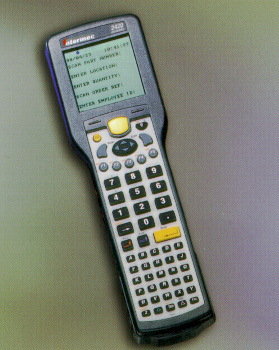 The T2420 is the batch model of the TRAKKER Antares hand-held line. It is a low-cost terminal with high-end features designed for broad off-line data collection applications. It offers advanced features such as a large 16 x 20 display screen, full alphanumeric keypad, memory expansion capabilities, and sophisticated power management through its state-of-the-art Lithium Ion battery.
The T2420 features industry standard programmability using Microsoft® C or the EZBuilder Rapid Application Development Tool. It shares the same architecture, modularity, bar code scanning options, and appearance of the T2425, less the antenna and radio electronics, but also offers expanded storage options frequently needed for off-premise batch applications. Host communications for upload/download use a tabletop dock. Serial peripherals are connected with a serial adaptor for portability.
Designed with the operator in mind, the superior ergonomics deliver a comfortable and rugged solution for physical inventory and cycle counting, in-field inventory, asset tracking, and maintenance management applications.
---
Copyright ©1997 - 2002 Data Identification Systems All Rights Reserved

Last modified: March 21, 2006