Excellent Job costing software at prices you can afford.
You can use Job Cost software to track any activity, from legal services to construction labor. This is one of the best accounting programs for construction companies and other businesses that need to track project costs. It works for construction costing, and for cost tracking on any other types of projects.
Using Job costing software, you can improve cost estimating, worker productivity, project management, client billing. We built Job Cost from the ground up to do accurate job costing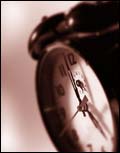 Time and attendance data collection can take place at a PC, a time station, or everywhere using a battery powered portable bar code reader. With it, you can allocate every expense to a specific project or overhead account, and know exactly what you need to change to be more profitable.
There are separate transactions for equipment hours, labor hours, material purchases, subcontractor costs, other costs and inventory used on projects. You can assign each expense to a project or overhead account, to an optional cost category and subcategory, and to different job cost locations within the project.
Job Costing Software designed for you!