PowerWedge 10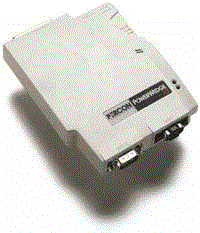 The PowerWedge decoder line offers many features and benefits, including a smaller footprint, optimized performance, added symbologies, improved trigger modes, and backward compatibility with all current decoder cables and settings. A cloning feature enables the user to program multiple units in seconds from a single master unit.
Overview

Designed to meet basic decoding needs, the PowerWedge 10 decoder is available in keyboard wedge and serial versions. It is programmed using either a bar code menu, bar code batch labels, serial batch programming, cloning, or on-screen menus. It discriminates among 16 different symbologies and provides two-track magnetic stripe support. Keyboard interfaces include IBM PC/AT/XT, PS/2, Macintosh, and selected terminals.

Warranty

Each PowerWedge decoder offers a five-year limited warranty.
---
Copyright ©1997 - 2002 Data Identification Systems All Rights Reserved

Last modified: June 11, 2003