Data ID Software Integration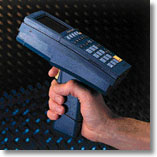 Software and System Integration Services
To assist you in the implementation of flexible, open Auto ID solutions, Data ID Systems offers comprehensive Engineering Services. These services, which range from application assistance to software and system integration,
are performed by Data ID's own team of qualified professionals. You can select just the services you need, or can purchase from a fully integrated solution.
Data ID's data collection and asset tracking software transforms your data into useful, productive information.
It provides you with the latest and most accurate information available about your business when you need it, so you can make decisions to maximize profitability. Whatever your computer system, our software related services can help you collect and report the information you need. Whether your application requires developing a bar code label format or a complete system to report on-line, real-time data, Data ID offers the broadest line of data collection and asset tracking software and services available. Trakker Rentals.
Key Benefits

Portable data collectors
Input devices
Custom software development

Reference Accounts

TCI Cablevision
Monterey Mushrooms
Chevron Oil Company USA
Sony
Sun Microsystems
---
Copyright ©1997 - 2002 Data Identification Systems All Rights Reserved

Last modified: March 21, 2006