Bar Code Decoders Presented by Data ID
MiniLink, MasterLink and MasterLink Plus

The smallest, most powerful keyboard wedge readers. These decoders support more terminals than any decoder in their class. Offered in both keyboard wedge and RS-232 these units accept data from pens, CCD's, lasers, magnetic stripe readers, and slot readers. Network communications (RS-485 Multidrop line), digital vocal frequency and BC-412 requirements are supported as well.
Key Benefits
Small and powerful
Supports most terminals
Accepts input from all types of input devices
---
The Master B+, BB+Decoder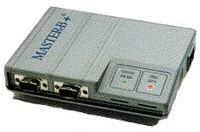 Overview
Percon's powerful and versatile multi-interface decoders, MASTER B+ and MASTER BB+, allow you to connect a variety of input devices to more than 2,000 different terminals and PCs. The MASTER B+ features dual input ports for connection of undecoded and RS-232 devices, including wands, CCD scanners, laser scanners, badge readers, magnetic stripe readers, POS scanners, scales, and OCR readers. The MASTER B+ also features dual communication ports, one for host connection and the other for auxiliary input. Host communication modes supported include keyboard wedge, RS-232, RS-485 multidrop, OCIA, and wand, MSR and laser emulation. In addition, adapters are available for RS-422, 20 mA current loop, and vocal frequency. More than a decoder, the MASTER B+ functions as a powerful and flexible bar code data collection system controller. The MASTER B+ can serve as a netdriver or satellite on Percon's RS-485 SMARTNET, and can control devices via relay actuation. Programming the MASTER B+ is easy, with three available methods, including bar code menus, downloading software, and cloning. The MASTER B+ auto-discriminates and decodes up to 21 different bar code symbologies.
The MASTER BB+, the world's most popular decoder, is a smaller and less expensive version of the MASTER B+, with a single input port and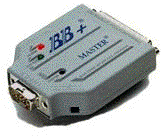 singlecommunications port. It supports the same programming methods, bar code symbologies, input devices, and communications port interface types as the MASTER B+, and connects to the same set of terminals and PCs. The MASTER BB+ can function as a satellite on Percon's SMARTNET. Both the MASTER B+ and MASTER BB+ interface to more terminals and PCs than any other decoder, and the list of devicessupported continues to grow in response to customer requests, with new releases available each calendar quarter. An editing mode is available with both MASTER B+ and MASTER BB+, designed to offer you complete flexibility to change the format of the data input message before transmission to the host system. Input data can be from bar code scanners, magnetic stripe readers, or any RS-232 auxiliary device.
---
Bar Code PowerWedge Decoders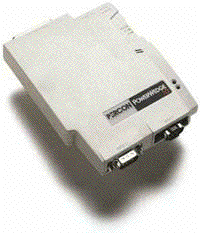 The PowerWedge decoder line offers many features and benefits, including a smaller footprint, optimized performance, added symbologies, improved trigger modes, and backward compatibility with all current decoder cables and settings. A cloning feature enables the user to program multiple units in seconds from a single master unit.
---
---
Copyright ©1997 - 2002 Data Identification Systems All Rights Reserved

Last modified: June 11, 2003